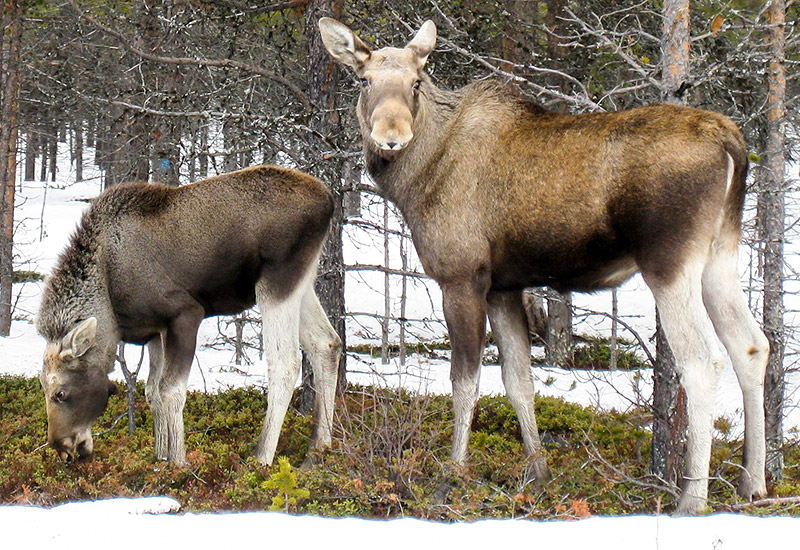 Enjoy seeing the moose up close as they roam around in their winter grazing grounds
With a minibus we will drive west, towards Nikkaluokta and the region's breathtaking mountain landscape. In good weather we can see Kebnekaise, Swedish highest mountain. We will have very good chances of seeing both moose and reindeer, and there will be opportunities to take pictures. We will also have a coffee-break with sandwich. This is the perfect finale for your trip, since we can take you directly to Kiruna Airport or to the train station after the tour.
Information about the tour
Price: 1325 SEK/Person, 715 SEK/child (up to 12 years)
Pick-up from a hotel costs 150 SEK/person, 75 SEK/Child (up to 12 years).
The price includes: Guide & coffee/tea and sandwich
Tour length: 3,5 h.
Departures: December-April on Tuesday, Thursday & Sunday. (No tour 23–25/12 and 31/12).
Starting point: At 09.00 am December-February & at 8.00 am March-April outside Kiruna tourist information. Pick-up from Ice Hotel in Jukkasjärvi will be 30 min. before the tour begins, at 8.30!
Book here >>