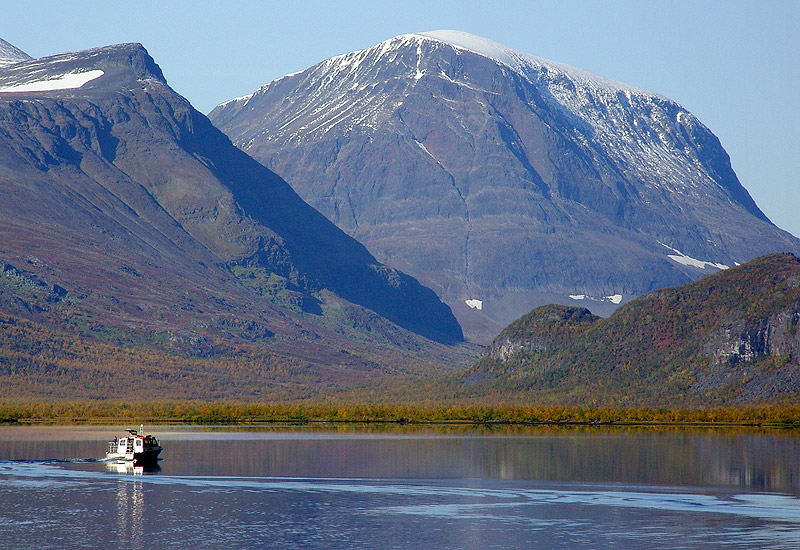 The boat trip on the glacier lake, Láddjujávri, is 6 kilometers and takes between 20-30 minutes.
The hike to Láddjujávri from Nikkaluokta is 5,6 km, a hike about 1,5 hour.
Timetable for summer 2022
Daily departures 17th june -11th of september
From lower bridge, to the direction of Kebnekaise;
9:00
10:30
13:30 
From the higher bridge, to the direction of Nikkaluokta;
9:30
11:00
14:00 
Prices, one way;
 400 SEK/person.
 200 SEK/child up to 12 years old together with parent.
 100 SEK/dog.
For extra departures or group bookings (more then 10 persons), please send us a request by e-mail:
info@enoks.se
Andreas Sarri +46 (0)73-031 70 27
Travel to Nikkaluokta
By bus
Nikkaluokta expressen >>
By train
SJ >>